Republished from the WTA website here.
Put car snacks in a critter-proof container! We had some nice victory snacks stashed in the trunk at the Snow Lakes trailhead, but returned to find mice had gotten into them! Imagine me, stumbling down the endless Snow Lakes trail, wanting nothing more than chocolate peanut butter cups & white cheddar popcorn, only to have my dreams shattered.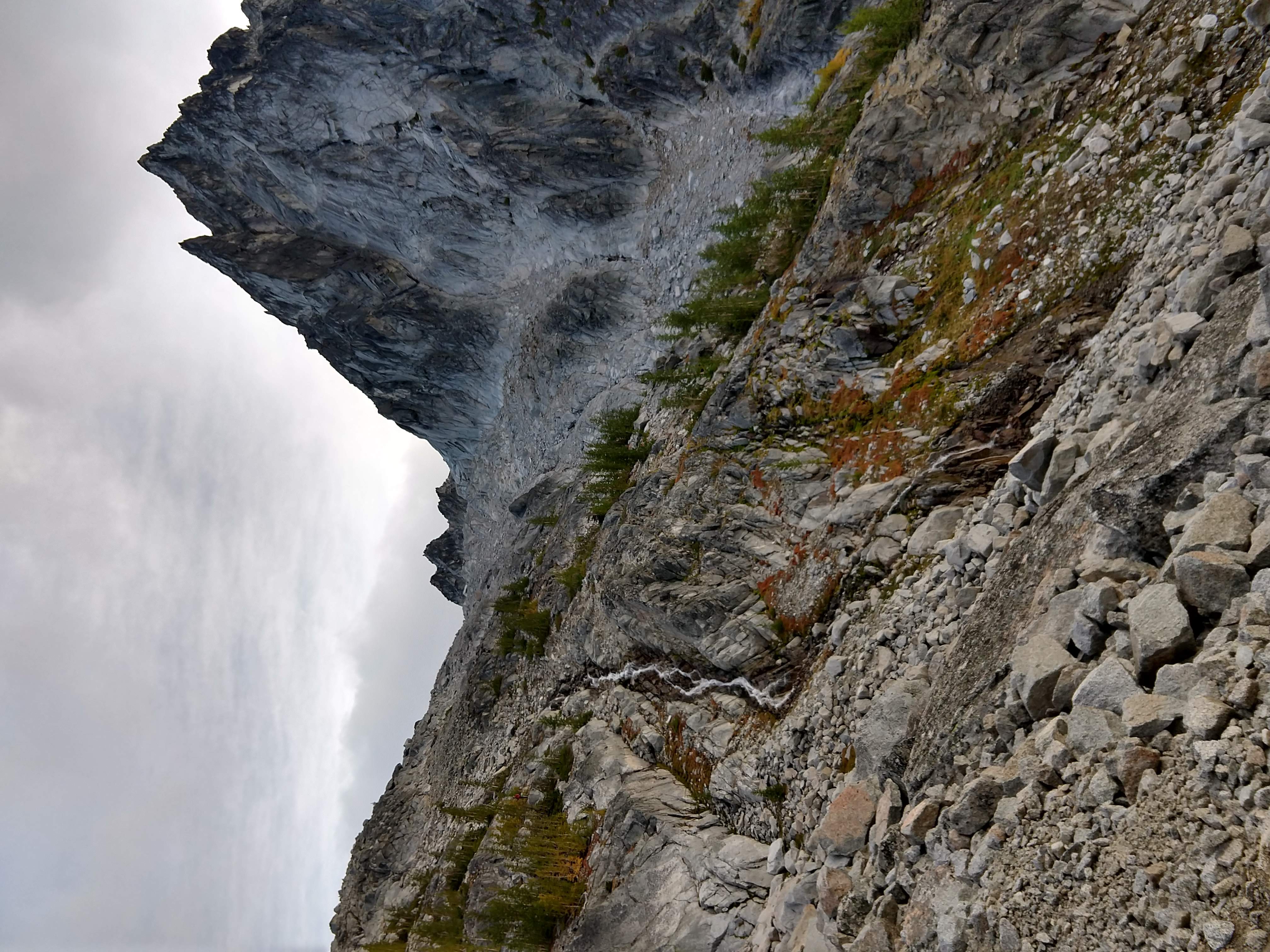 Parked at Snow Lakes trailhead then took a shuttle up to Colchuck trailhead. Snow Lakes parking space was limited even on a Thursday morning. We had a two-person overnight permit for the core so stayed Thursday & Friday nights. Decided to hike out late Saturday night to avoid the Sunday rain. Took us five hours from Lake Viviane to Snow Lakes trailhead, moving at a fast pace.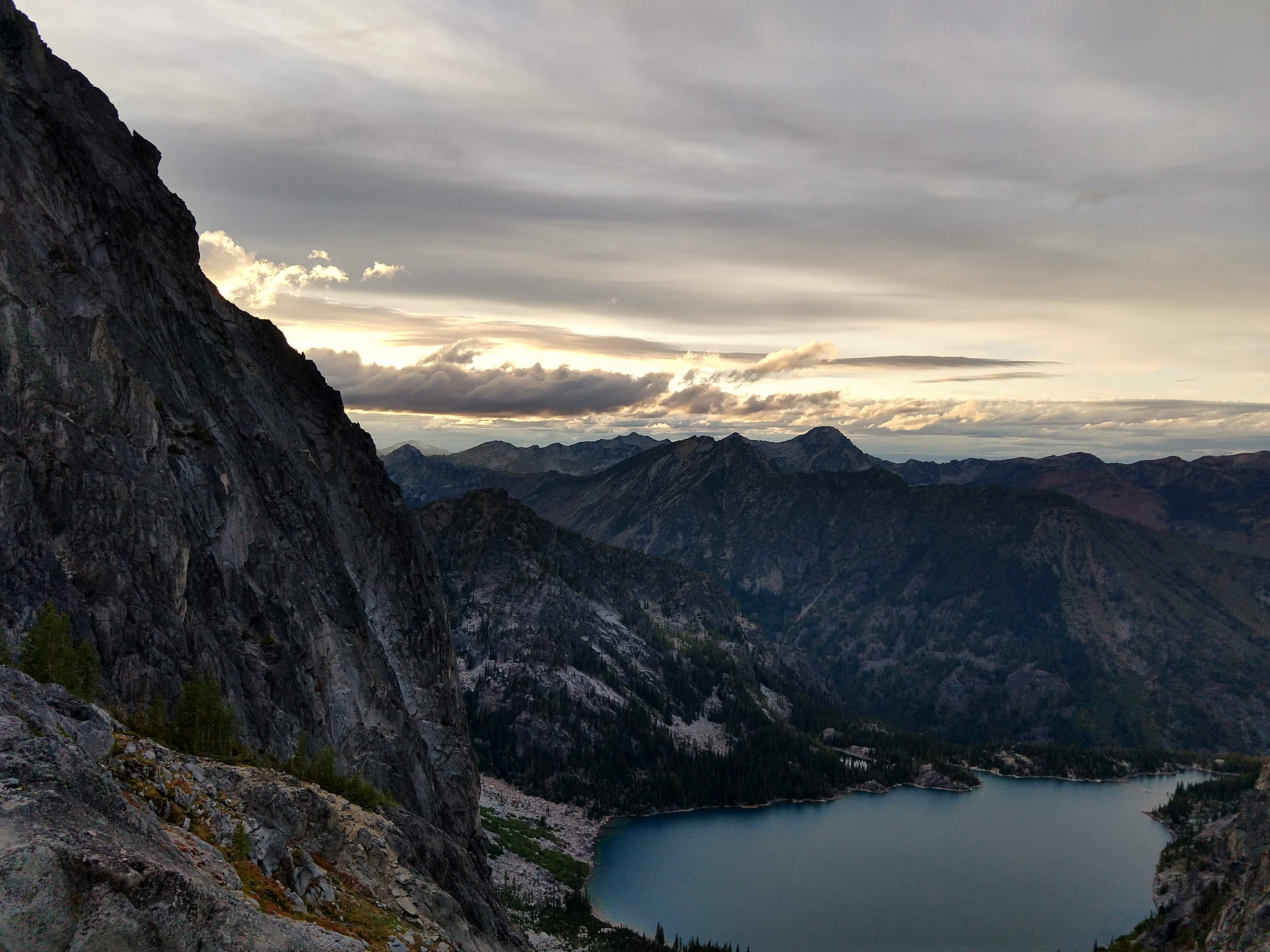 The trail up Asgard goes climber's right of the big dome this year. It was pretty loose & unpleasant, easy to get off track. Took us around two hours to get to the top.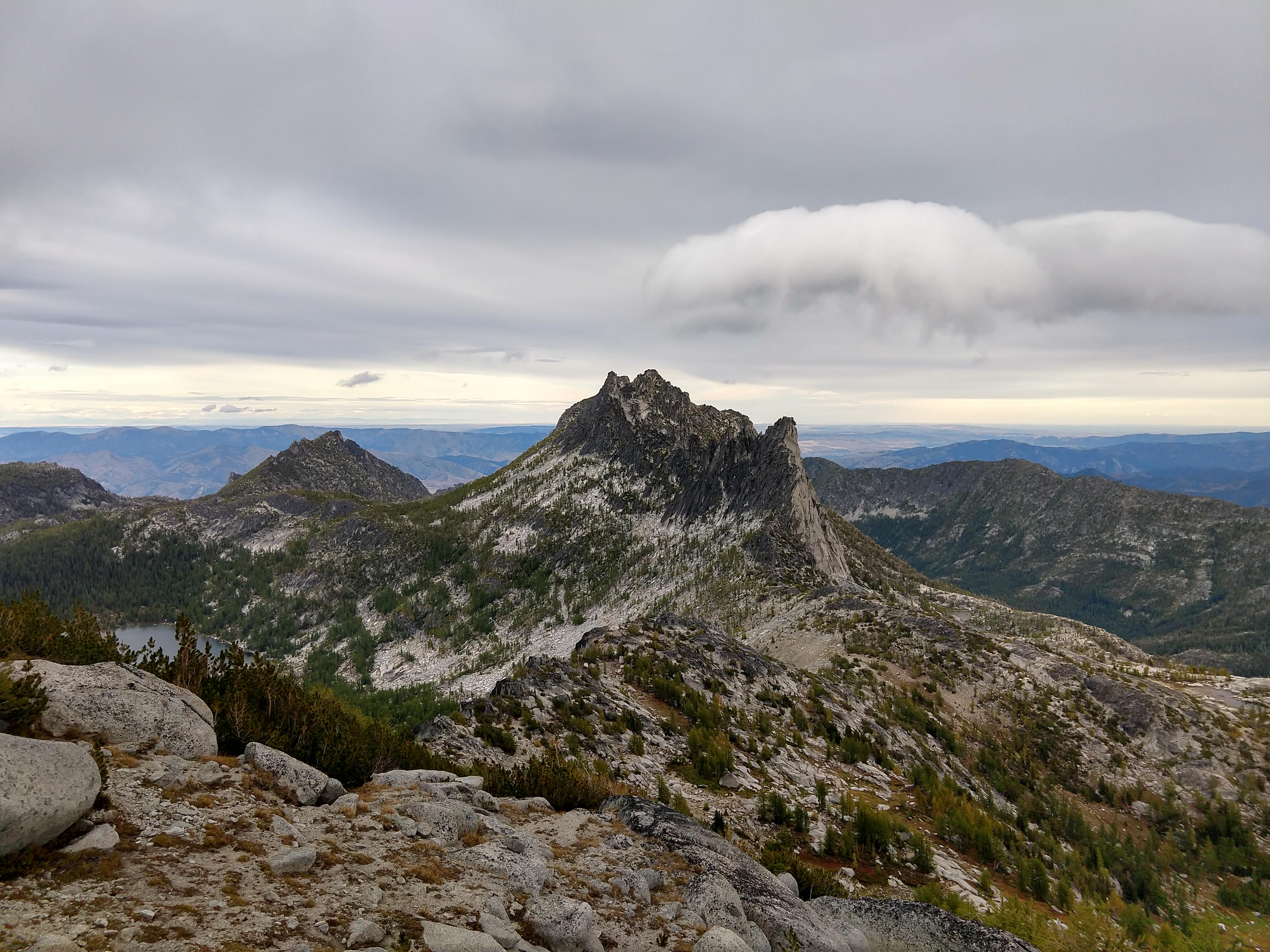 Core is largely snow-free, a few patches clinging to life but they are easily avoided. Larches are starting to turn but aren't quite there yet. Hundreds of thru-hikers on Saturday. Weather is getting quite chilly. We experienced high winds at night, consider bringing a sturdier tent and earplugs. Campsites become more sheltered the lower you get in the core.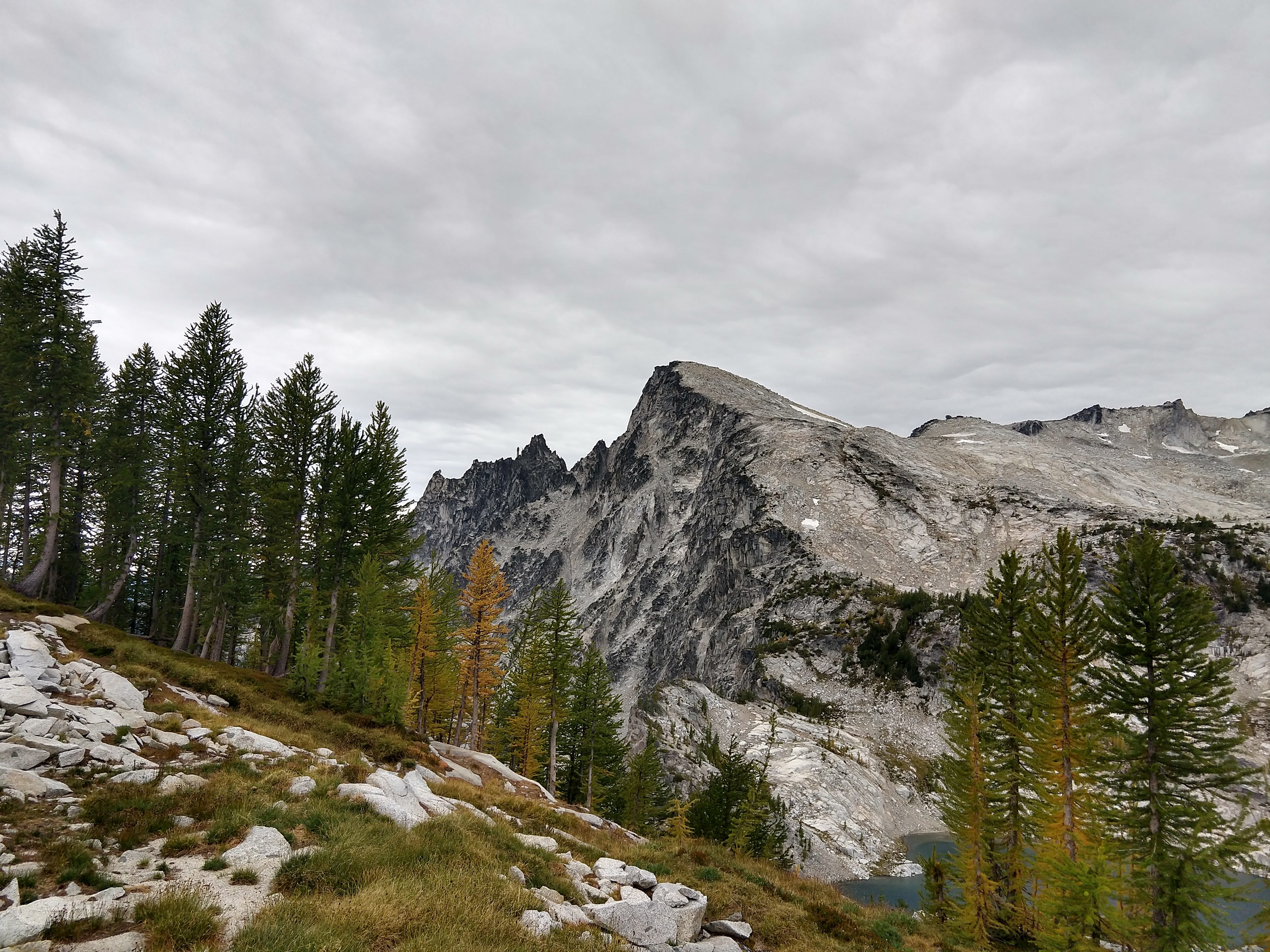 On the way out we encountered a thru-hiker with severe foot cramps. Gave her salt pills then went on our way; it's a good idea to carry them on strenuous trips!
We climbed (in increasing order of difficulty) Little Annapurna, Enchantment Peak, and McClellan. All offered beautiful views of the core. Little Annapurna even offers views of Rainier, Adams, and Glacier on a clear day. McClellan involved a lot of fairly unpleasant clawing up steep loose granite sand before finishing with a nice ridge scramble.