Republished from the WTA website here.
Camped up on Heliotrope Ridge for two nights as part of a three-day ice skills class. Hike in wasn't bad. The big river crossing is doable; recommend trekking poles and a pair of lightweight sandals to change into. Just focus your eyes on a fixed point (not the moving water!) and methodically place your feet as you move across the river. There are a couple of other minor river crossings which are doable with rock-hopping, but very difficult to avoid getting your feet wet so bring appropriate footwear.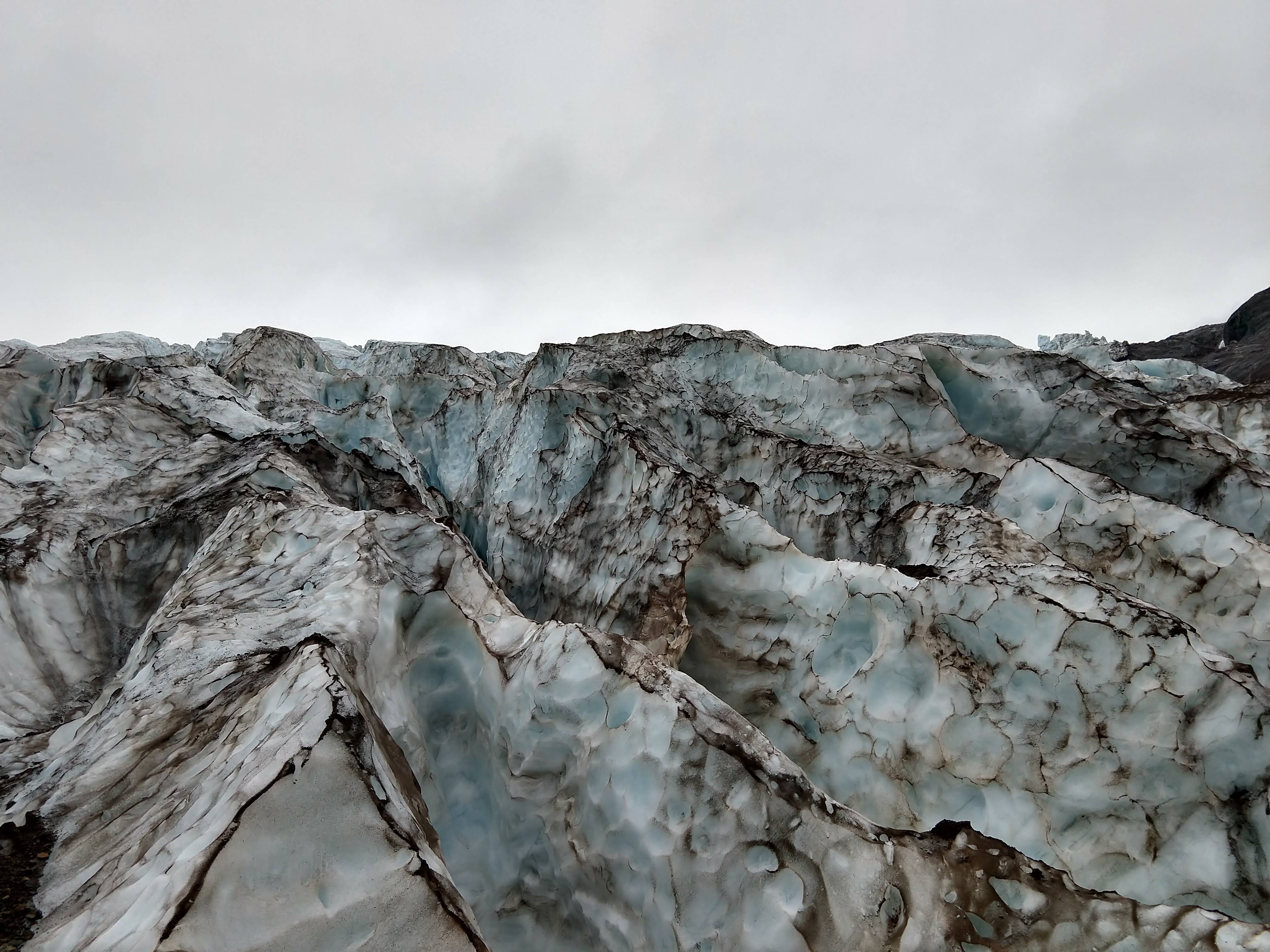 We stayed at Harrison camp. It was quite nice with log benches, a pit toilet, and spacious flat campsites. There were quite a few rodents so recommend bringing a ratsack or some cord to store your food hanging off the ground.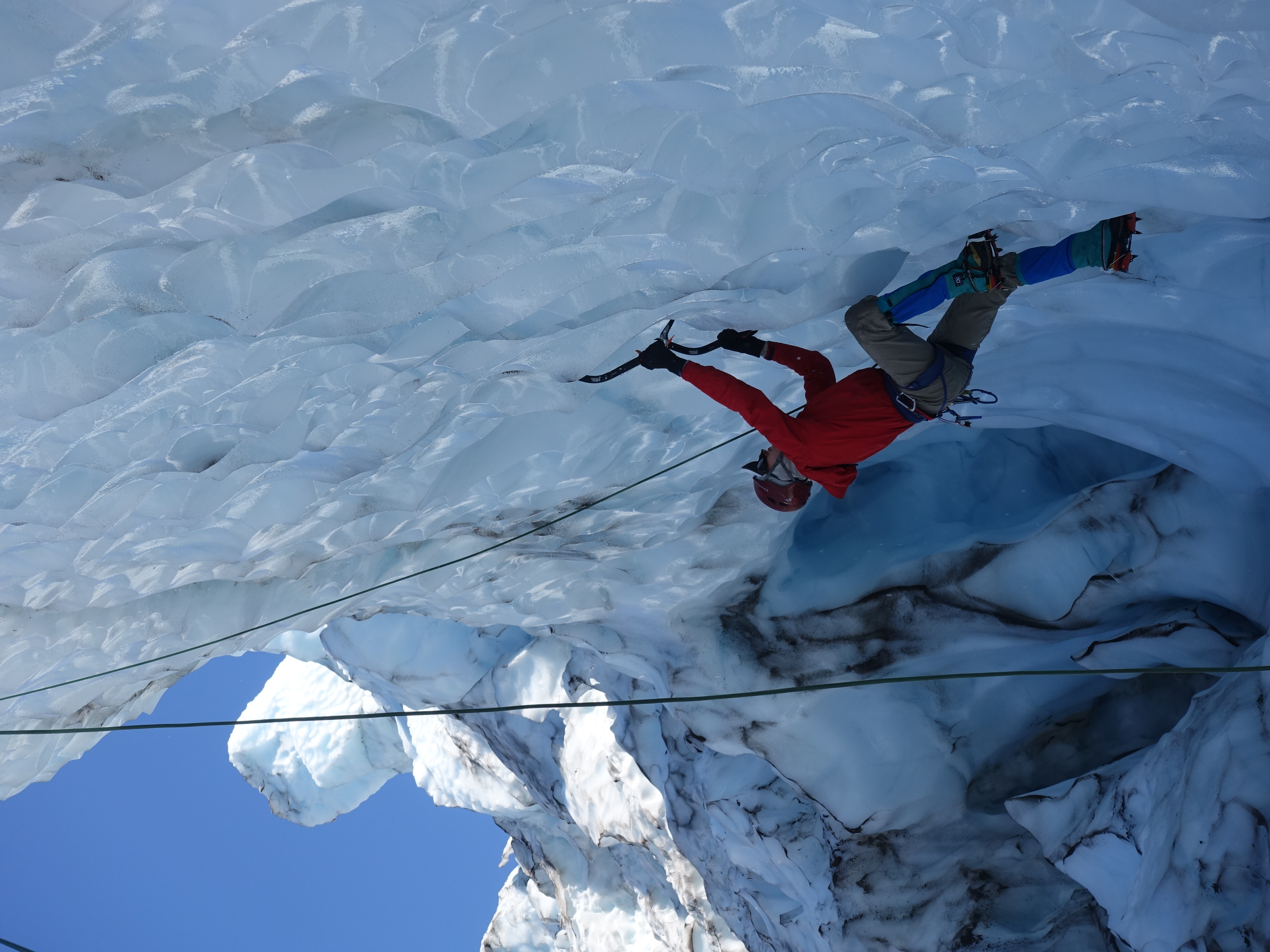 Coleman glacier is free of snow, exposing the bare ice underneath. Beautiful seracs provide good opportunity for ice climbing: scramble up above to build a toprope anchor then have fun. Many small streams of water run down the glacier before plunging into giant crevasses. Would be certain death to fall into them, so only venture onto the glacier itself if you are properly equipped and know what you're doing.