Republished from the WTA website here.
Climbed Buck Mountain via High Pass route, a long winding 16-ish mile approach with some incredible views. Main takeaways:
Hiking boots probably fine
Never needed ice axe or traction
Many water sources along trail
Parts of the trail were indistinguishable from the enchantments, with light-colored granite slabs towering over pristine alpine lakes. Great views of Glacier Peak, Clark Mountain (with the Walrus Glacier!), Luahna Peak, Bonanza Peak, Dome Peak, Copper/Fernow/7-Fingered Jack/Maude, Buck Mountain itself, and many other peaks which would be notable in less star-studded topography. Wildflowers were out in force, especially lupines. You will see marmots, pikas, mountain goats, and a golden eagle or two.
Started at Trinity Trailhead. It had rained the night prior and mosquitoes were on the attack for the first few miles. Thick wet underbrush encroached on the trail, soaking pants and socks and boots. I had a newer pair of lightweight 3-season mountaineering boots so was fine, but my companions only had hiking boots which quickly soaked through. The brush peters out at the 4-5 mile mark where you hit the burned forest. It was overcast when we headed out, but on sunny days this section is brutally hot. There were many water sources along the trail; I recommend carrying no water except a 1L BeFree or similar, refilling as necessary. Eventually we began climbing and reached Buck Creek Pass.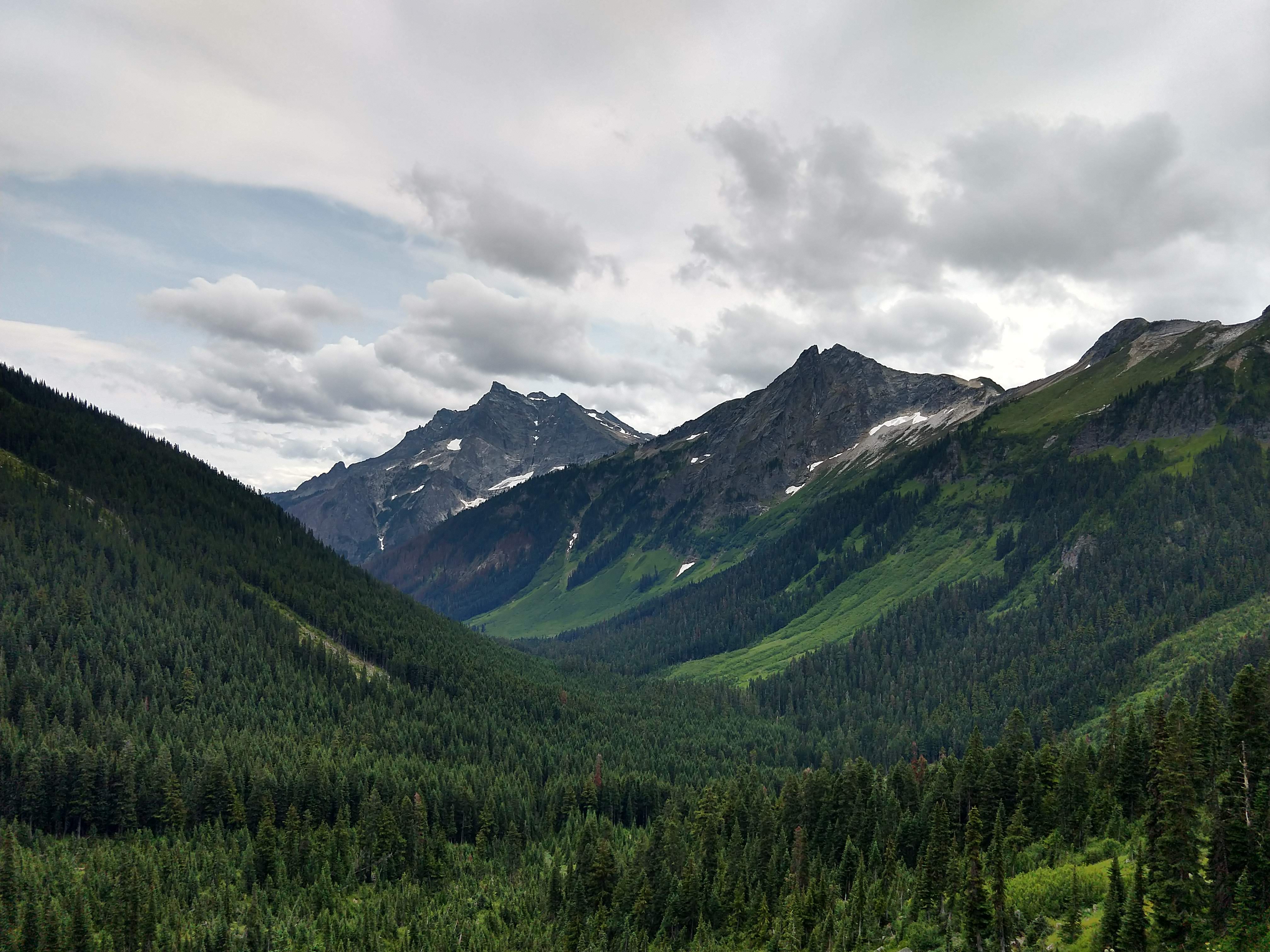 There was a large packed campsite (with toilets!) right before the switchbacks started up Liberty Cap. Fill up with water here, because there is none for the next four miles and you're on a sun-exposed ridge walk. We finally came to a lovely flat sandy campsite next to a small lake under Mount Berge.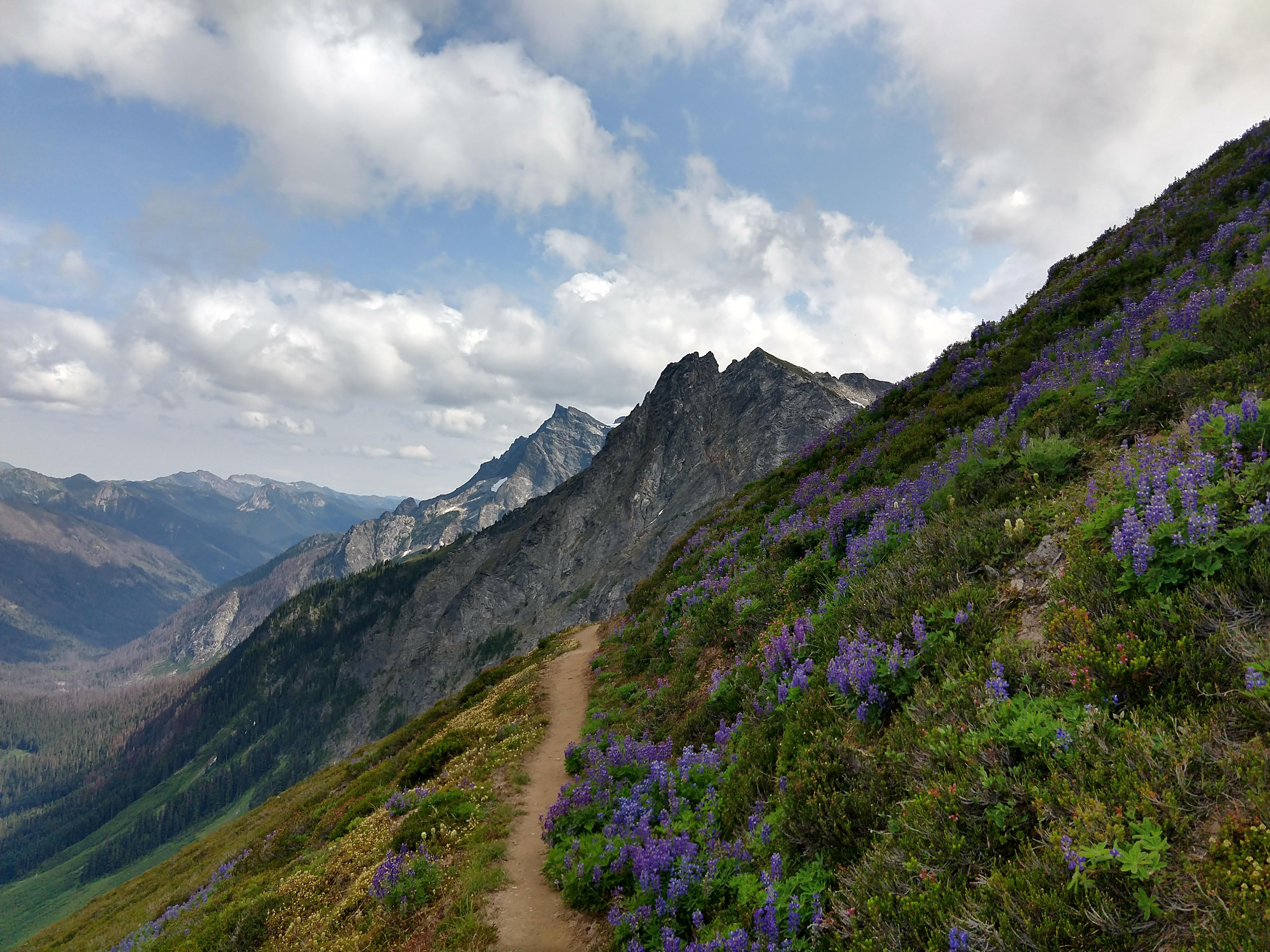 Woke up the next morning and left camp with our summit packs, heading to the saddle south of Berge. Traversed some steep heather ledges which would be very sketchy when wet. Crested the saddle and admired the bulky backside of Buck.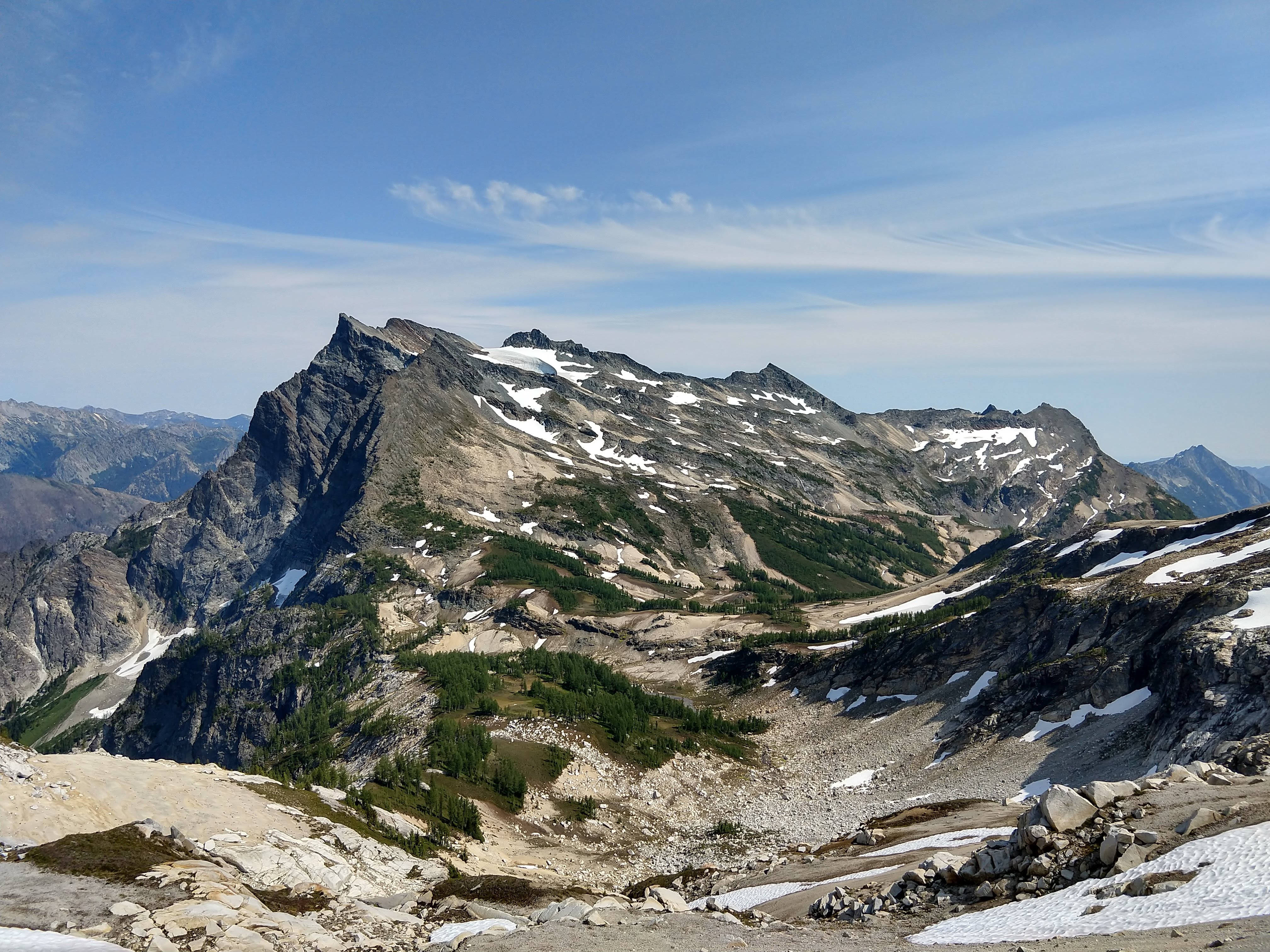 It's important here to stay high as you head north, curving right around the bowl; if you go too low you risk getting into some sketchy steep waterfall slabs. Reached a beautiful forested section (larches? also would be a great campsite) and crossed a river to reach the base of Buck. This river goes down into the valley and you can apparently follow it as a shortcut to Buck Creek Trail, although I haven't seen any recent trip reports for it. Climbed up Buck, avoiding snow patches. We did do one snow crossing to reach the base of the summit block(s), but it was fairly flat and heavily sun-cupped so I never took out my microspikes or ice axe.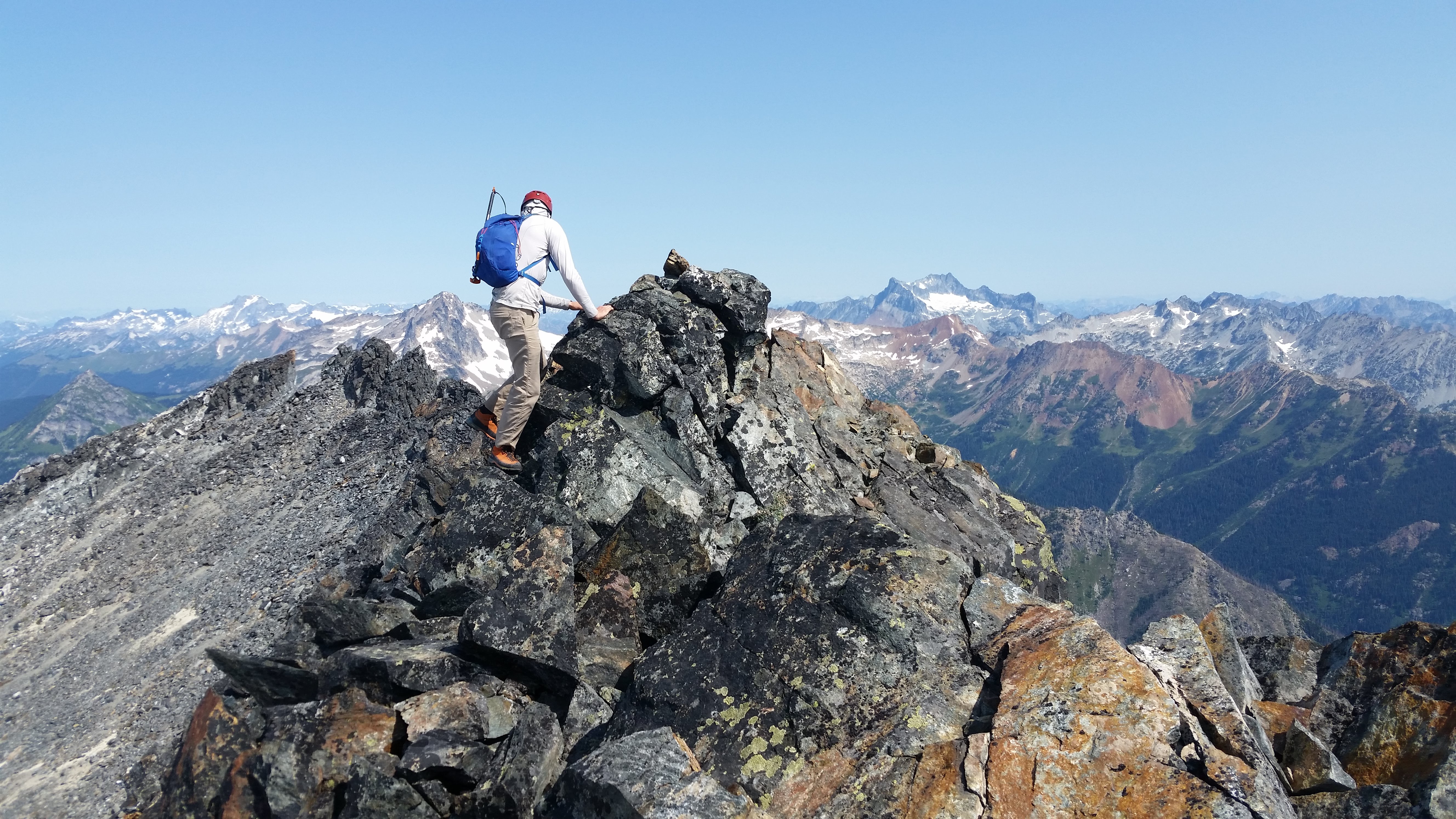 Buck has two summits which are roughly the same elevation; we tagged both and found a summit register (from 1967!) on the north horn summit. Both were easy third-class scrambles with lots of loose rock.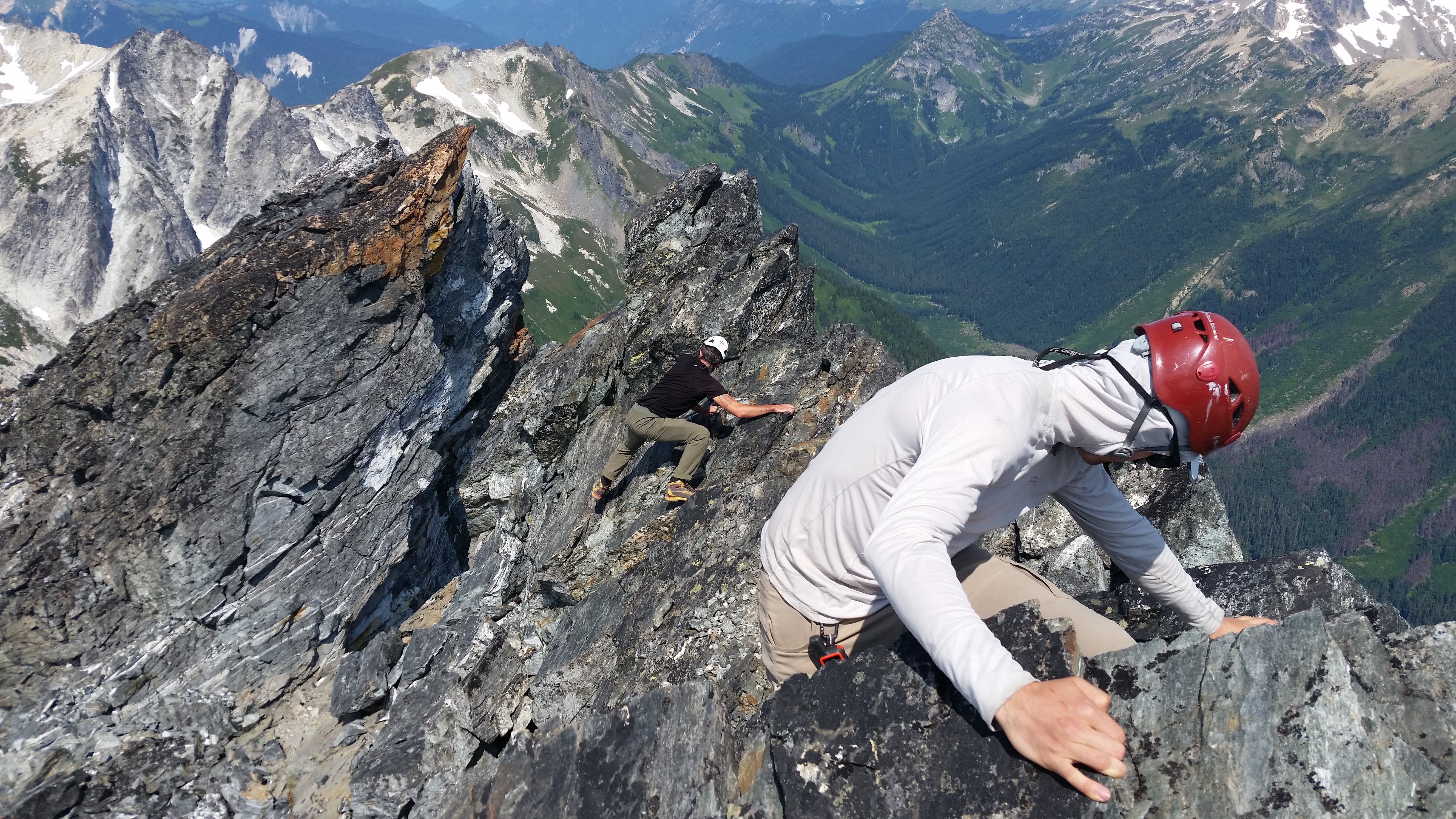 The summit offers excellent views of Glacier Peak.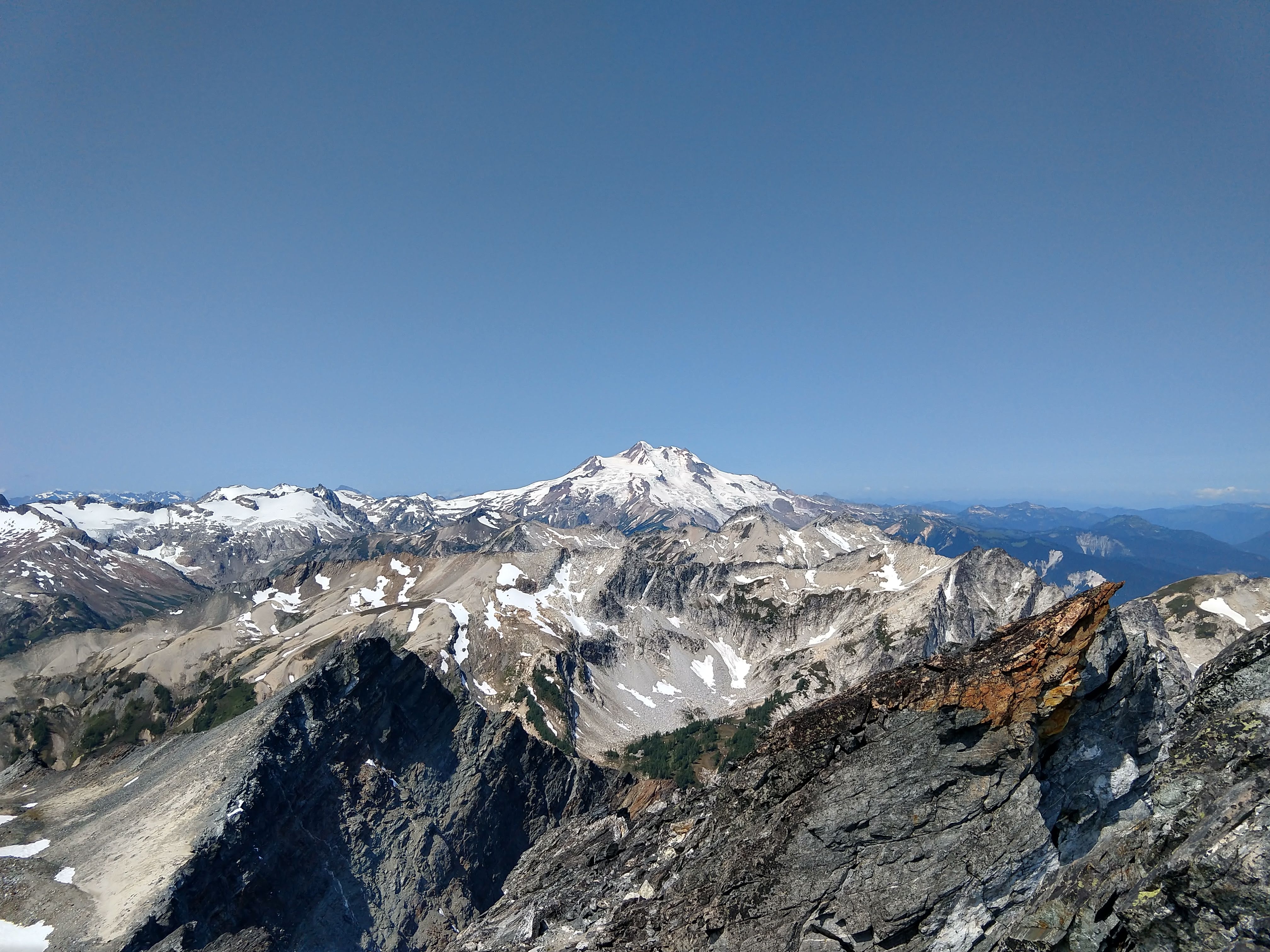 Headed down and up over the saddle back to camp.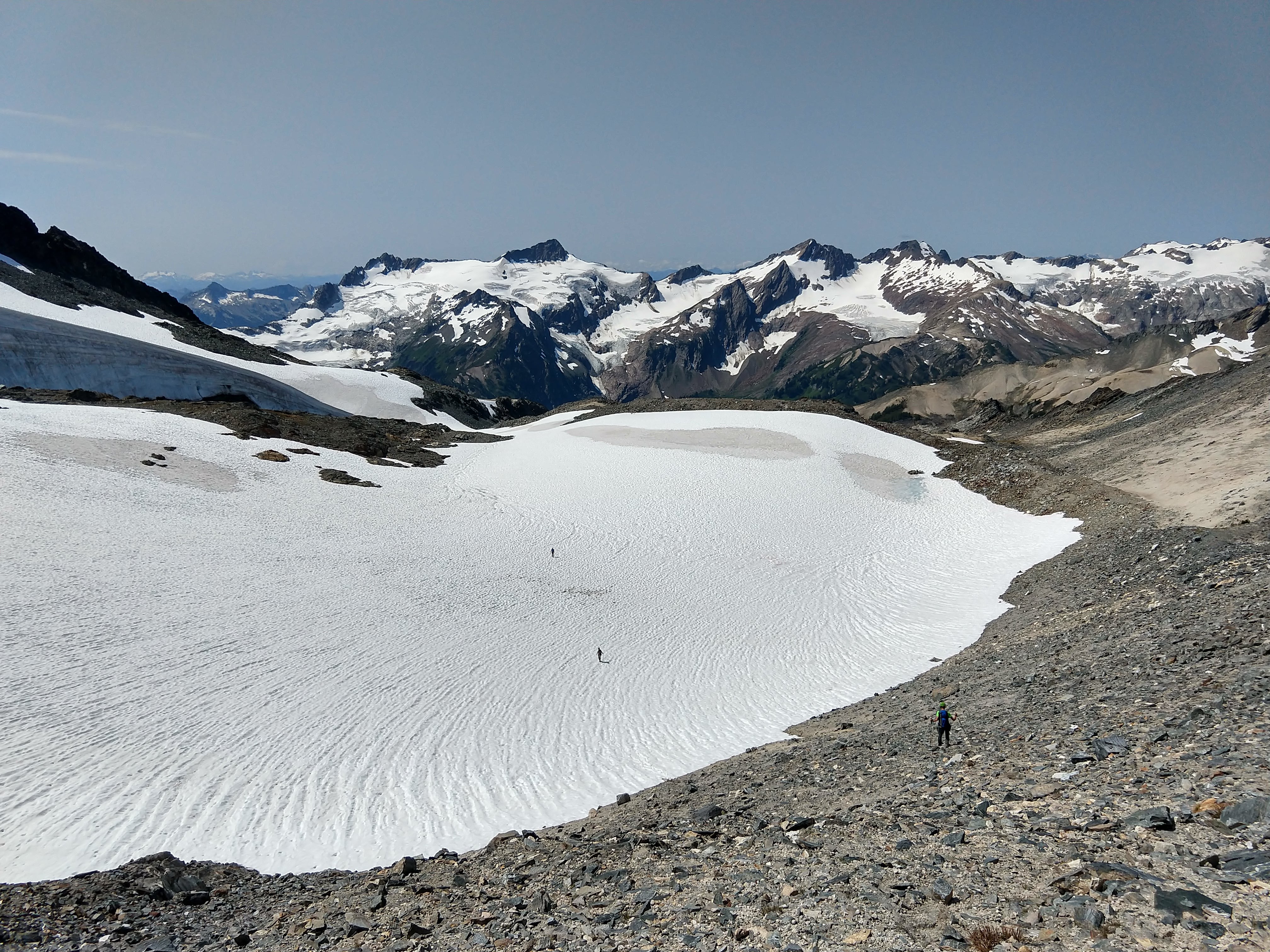 The final day was just a long slog out to the trailhead, powered by acetaminophen. On the way out we ran into two other parties intending to climb Buck; online sources claim this mountain is rarely summited, but I suspect that info is out of date. There was also a party who summited the weekend prior, led by Ann Nelson. We followed her trail. She tragically fell & died in the Alpine Lakes Wilderness that same weekend as we admired the great beauty of the area while walking in her steps. Rest in peace, Ann.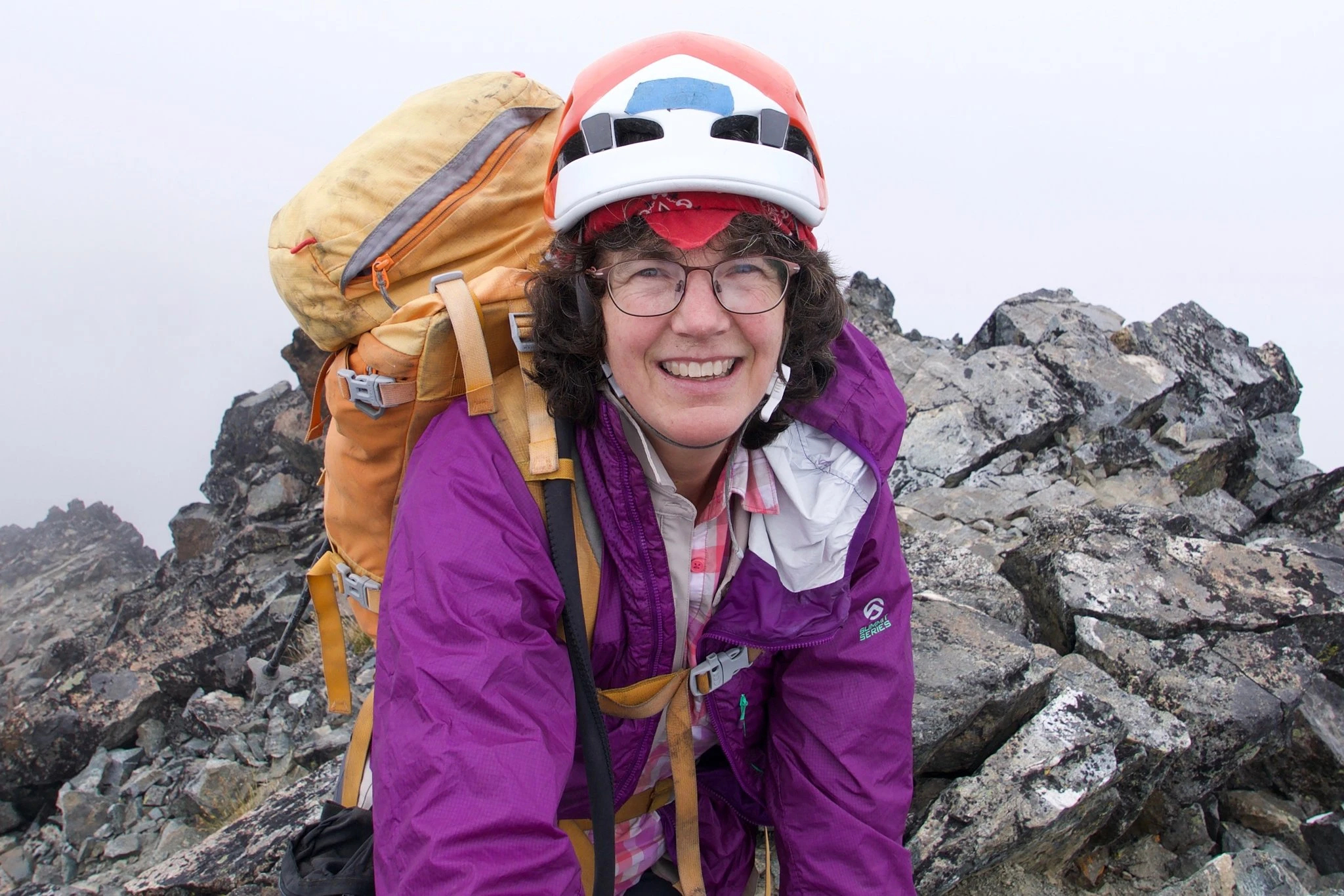 Note there was a death on this mountain in 2018; Jim Rothwell of the BOEALPS club fell 50 feet while scrambling up a route on the east side of Buck, direct from Trinity trailhead.